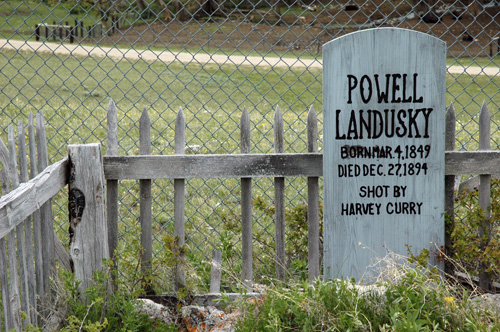 Kid (Harvey) Curry made a name for himself as an outlaw in Eastern Montana at the turn of the 20th century, both as a killer and a bank robber. Much of his outlaw career was spent in the area of modern day Landusky and Zortman, although he moved in and out of the state.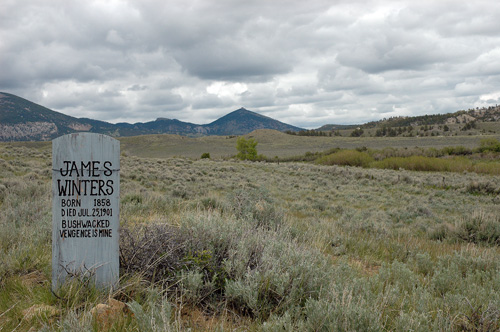 In 1894, the Kid killed Powell Landusky, namesake of the community of Landusky, Montana, and a man known as a rough and tumble character.
In 1901, Curry killed James Winters. Winters' grave is now on private ranchland. Both graves are in the Zortman/Landusky area.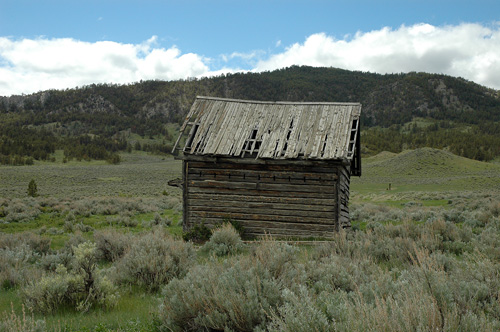 The bottom photograph is of a hideout the Curry brothers used, tucked away in a "hidden" depression just off of present-day highway 191.